Why Are People Moving To Boca Raton? | 5 Top Reasons
Posted by Anthony Carriuolo on Sunday, March 21, 2021 at 10:12 AM
By Anthony Carriuolo / March 21, 2021
Comment

Boca Raton has always had a glamorous reputation. A community rich in natural beauty and brimming with opportunity, Boca has long been seen as where people go once they've "made it." Yet with conditions nationwide and the economic struggles related to the COVID19 pandemic, many people are moving to Boca Raton for the opportunity, rather than to rest on their laurels. So many are asking the same question, so we came up with 5 of our best answers for why people are moving to Boca Raton.
The Atlantic Ocean

Sure, the Atlantic Ocean has a bit more U.S. coastline than just here in Boca Raton, but for those looking to break their yearlong spell of cabin fever, the Atlantic sunrise feels just a bit more welcoming. From Boca Raton to Miami, the South Florida Atlantic Coastline is a true marvel.
No State Income Tax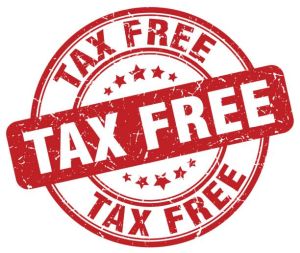 This has been an allure for much longer than this current wave of people moving to Boca Raton. The states with the largest outward migrating populations seem to share a few things in common - mainly economically crippling lockdown policies and high taxes at every level. Florida's lack of a state income tax is a game-changer for many families and individuals alike.
Safety and Stability
We're not touting Boca Raton as the final bastion of public safety, but during a year in which crime rates skyrocketed in many cities nationwide, Boca Raton and South Florida at large has remained an option for those looking to whisk their families away from communities that may have seen marketable deterioration in more than one way during 2020.
A Quality Education

Families looking to move will place education at a premium, as they should. Boca Raton boasts a large list of high quality public schools, elite private institutions, a wide selection of quality religious schools, a tutoring infrastructure to support students in need, and the rapidly growing, nationally prominent Florida Atlantic University.
Opportunity
Boca Raton might not be the most affordable community for those looking to rise in the ranks from their youth, but it does share a combination of factors that few cities nationwide currently do. The above 4 points - safety, education, environment, and financial efficiency, are significant guiding principles that anyone strives to cultivate to their utmost within their community.
Want to know more about moving to Boca Raton? See below...
5 Tips For People Moving To Boca | Avoid These 4 Mistakes When Buying A Home In Boca