The Best Summer Camps In Boca Raton | Summer Camps In Boca
Posted by Anthony Carriuolo on Tuesday, March 30, 2021 at 2:35 PM
By Anthony Carriuolo / March 30, 2021
Comment

Updated: 05/10/2022 - Woodmont, Pine Tree, and American Heritage Camps Added
Summer is just around the corner, school is letting out, and we know parents are wondering where their kids should be this summer. Boca Raton has many incredible summer camps for all activities and hobbies. We asked a few new families moving to Boca Raton where they chose this year. Here are their selections for the best Summer camps in Boca Raton.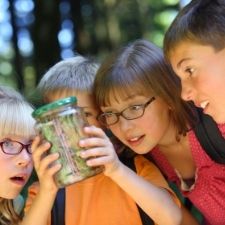 For over 20 years, Woodmont is one of Boca's favorite and most loved summer camps. Welcoming campers from ages 4-to 15, Woodmont is a wonderful summer experience provided with amazing activities and fabulous facilities. Campers can enjoy sports, art, music, theater, and dance – there truly is something for everyone here and always new things to try! Woodmont blends both an indoor and outdoor curriculum to keep the campers active and entertained. Field trips, special events, guest appearances, and talent shows that parents are invited to are some of the things campers look forward to the most. With everything they have to offer, Woodmont Summer Program is easily one of the best choices around.
DAY & SPORTS CAMPS AT SAINT ANDREWS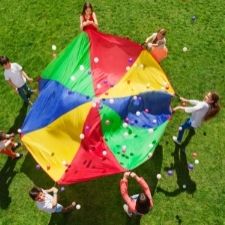 Summer camp may look a little different this year, but COVID-19 won't stop the campers from having the best summer experience at Day & Sports Camps at Saint Andrew's. Keeping on top of all of the camper's health and safety, Saint Andrew's will be complying with the CDC guidelines as well as having limited enrollment capacity, so be sure to sign up today! But the fun is not limited by any means! Campers ages 3-13 will enjoy many opportunities to learn and develop specific skill sets, have fun with their fellow campers, and gain greater self-confidence by participating in a wide range of activities. Saint Andrew's has a mix of both indoor and outdoor activities including tennis, swimming, slackline, arts and crafts, fishing, dance, yoga, archery, and a variety of sports and martial arts. What we love the most too is that healthy, hot lunch and cool snacks in the afternoon are provided as well! It's easy to see why so many love returning to this Boca favorite.
Pine Crest has long been one of South Florida's top private schools, but their day camp has served the community for just as long. Many local kids grew up and spent their summers at one of the Pine Crest Day Camp locations. Loaded with diverse activities like watersports, athletics, arts & crafts, field trips, and so much more, Pine Crest Day Camp continues to be one of the best Summer Camps in Boca Raton.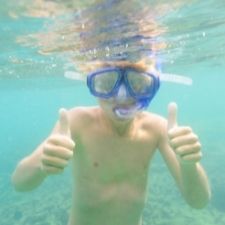 As its name might indicate, Under Blue Waters is an ocean and marine biology-based summer camp in Boca Raton. They offer three unique camps – Fishing & Boater safety in Delray Beach, Ocean Adventure at South Inlet Park, and Surf Camp at the Atlantic Dunes Park. Each camp offers similarly themed yet equally distinct activities with a strong emphasis on water safety, ocean awareness, and eco-friendliness.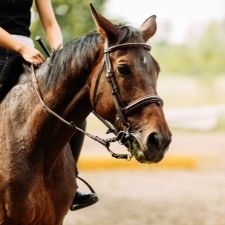 One of the highest regarded equestrian summer camps in the country, Boca Raton Horse Camp is located at the Staffordshire Equestrian Center in West Boca north of Clint Moore Rd. They are well-renowned for their dedication to safety and for teaching many equestrian skills beyond riding and basic horsemanship. Your camper will learn to respect and love these majestic creatures and return home with a better understanding of their relationship with nature.
Pine Tree Camps at Lynn University offer the perfect Central Boca location for children ages 5-14, with a Monday-Friday overnight program for campers ages 6 to 13. Their day camp runs from 9 AM to 3 PM but allows for dropoff as early as 8 AM, making Pine Tree Camp one of the most convenient and accommodating Summer Camp programs in Boca Raton. Pine Tree Camps were founded in 1978, making it one of the longest-serving summer camps in the area, and proudly proclaims an accreditation from the American Camp Association.

American Heritage joins North Broward Prep and Pinecrest as the third in a prominent triumvirate of high-end private schools in the area. While better known for developing NFL talent, their summer camp makes use of its elite quality facilities, sprawling campus, and a vast selection of activities. With over 55 years of serving the children and families of the Boca Raton and Delray Beach areas, we'd be doing you a disservice not to include them!
For More Boca Raton Youth Activities - see below...
The Top 4 Nature Parks In Boca Raton | 4 Ways To Enjoy Aquatic Activities in Boca