Priced To Sell: Best Pricing Strategy For A Successful Sale
Posted by Anthony Carriuolo on Tuesday, September 11, 2018 at 2:03 PM
By Anthony Carriuolo / September 11, 2018
Comment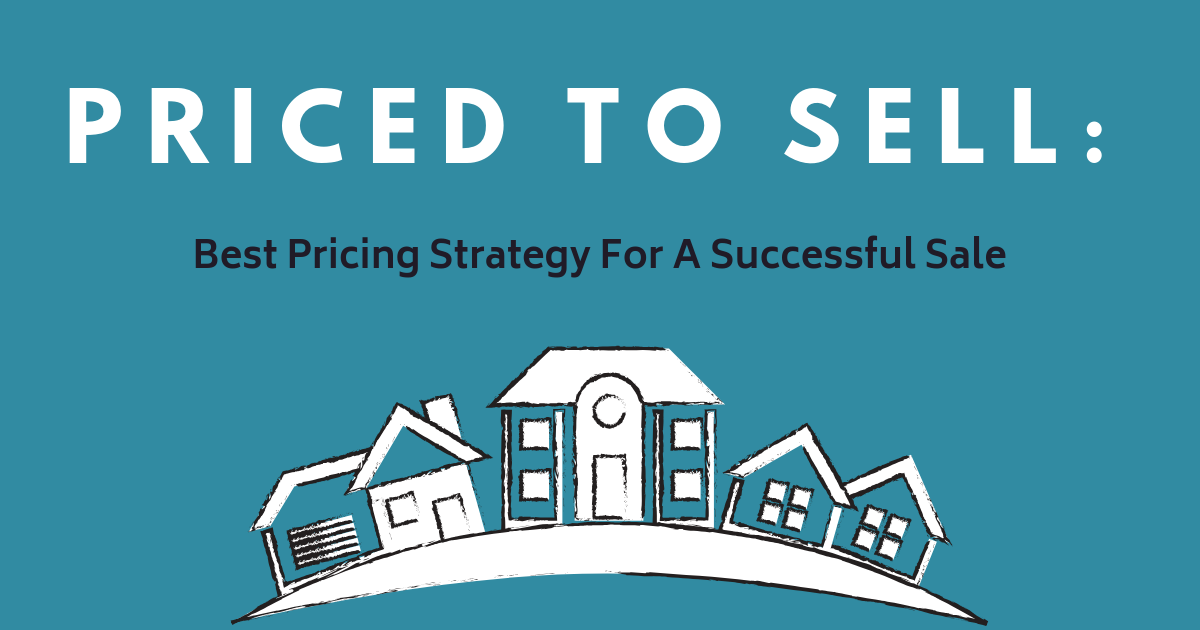 When homeowners make the decision to sell their home, one of the most important factors leading to a timely & successful sale is placing the home on the market at the right price. It is often the case that sellers have unrealistic expectations of what their home is worth, which, unfortunately, does not align with the amount of money an informed buyer would reasonably pay for the home. There are many reasons that sellers tend to overestimate their home's value: they may have lived there for many years and therefore have a strong emotional attachment to the home; they may be estimating their home's current value based on what they paid for it, or with the incorrect assumption that home values always increase over time; or they may be expecting an unrealistic return on money they have invested on home repairs and renovations. Whatever the reason, the reality is that buyers do not care about the seller's emotional attachments, what the seller paid for the home 10 years ago, or how much money was sunk into the powder room renovation. What buyers do care about, however, is getting a fair price for the home. So, what is the best strategy is for properly pricing a home for a successful sale? How does one determine a fair price? Let's take a look...
There are studies which show that the first 14 to 21 days that a home is on the market is crucial to the success & timeliness of the sale. It is during this initial two to three week time period that a newly listed home will get the most attention from real estate agents working on behalf of their home buying clients as well as homebuyers who are independently searching for homes on the internet. If a home is overpriced when first introduced, not only does it make a poor first impression, but homebuyers will quickly be turned off and simply move on to similar homes that have a price tag that more closely reflects fair market value.
Some believe that it is better to aim high at the start, taking the approach of initially pricing a home above market value and then incrementally lowering the price until someone finally takes the bait. From time to time, some may succeed with this approach, particularly when selling a home in an area where the demand heavily outweighs the supply. However, more commonly, in markets where supply and demand are more balanced, taking this approach can often be a matter of too-little-too-late once the freshness of the newly listed home has worn off. Considering how powerful and lasting first impressions can be, coupled with fact that the attention and interest in a newly listed home from buyers' agents and homebuyers continuously declines over time, the best approach to pricing a home for a successful sale, is pricing it correctly, at fair market value, right from the very start.
So now you may be wondering, "how does one determine a home's fair market value?" Pricing a home is part art and part science, and best handled by an experienced real estate professional that is familiar with the local market and the competition. Using what is called a Comparative Market Analysis (CMA), which is an in-depth evaluation of a home's value based on similar, recently sold homes in the same neighborhood, a licensed real estate professional will be able to generate an accurate estimate of a home's fair market value. In fact, the actual selling price of a home is usually very close to the fair market value estimate determined from a properly executed CMA.
Using the fair market value estimate determined by an in-depth, high-quality CMA is the absolute best place to start when getting ready to place your home on the market. Pricing your home correctly from the very start will not only lead to a successful home sale but will also ensure that the transaction happens sooner rather than later. Are you considering selling your Boca Raton home but not sure what your home is actually worth? Please feel free to contact the expert Realtors at Champagne & Parisi Real Estate at 561-998-9015 for a FREE Comparative Market Analysis and find out your home's value today!