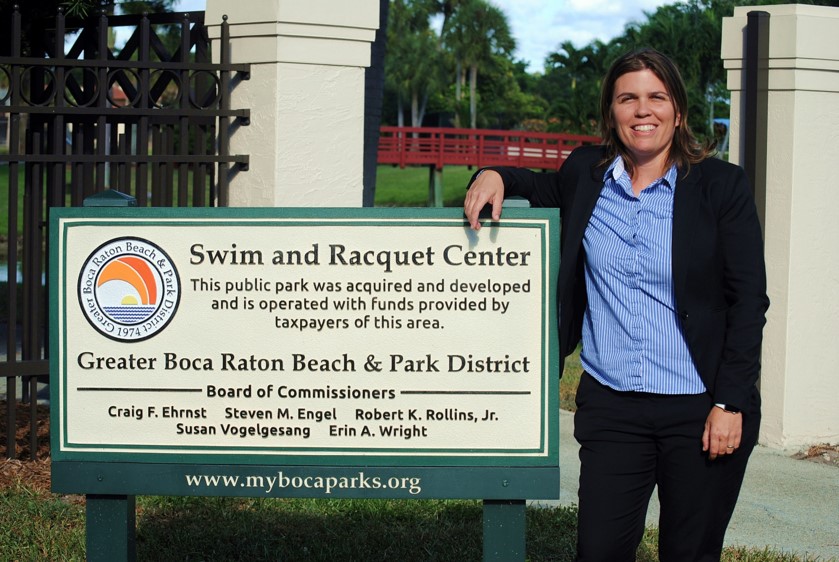 Author: Melissa Dawson
Contact: mdawson@mybocaparks.org
BOCA RATON – The Greater Boca Raton Beach and Park District removed the "Interim" tag from Briann Harms' job title, officially promoting her to Executive Director.
"Briann's dedication to the Boca Raton community and her effectiveness as the interim made this an easy decision for us," Commission Chairperson Susan Vogelgesang said. "She stepped into the Executive Director position and met or exceeded all expectations, proving to be a tremendous asset for the Boca Raton community."
Harms quickly proved herself as an effective leader during a results-filled nine months as the District's interim director.
During her tenure as interim, which began in January, the District resurfaced the tennis courts and playground at Patch Reef Park and recently finished installing three environmentally friendly artificial turf fields there. The District also renovated the batting cages and added shade structures at Sugar Sand Park, and completed Swim and Racquet Center construction, giving the District a new home for its offices and meetings.
Harms led the effort to improve...