Check out Palm Beach County's real estate market performance for August 2018, provided by the local market update & statistics reported by the Florida Realtors. You will notice that overall, the real estate market in Palm Beach County, FL displays relative stability, continuing to reflect the prevailing trends and conditions that have maintained a "seller's market" thus far in 2018. Let's take a closer look!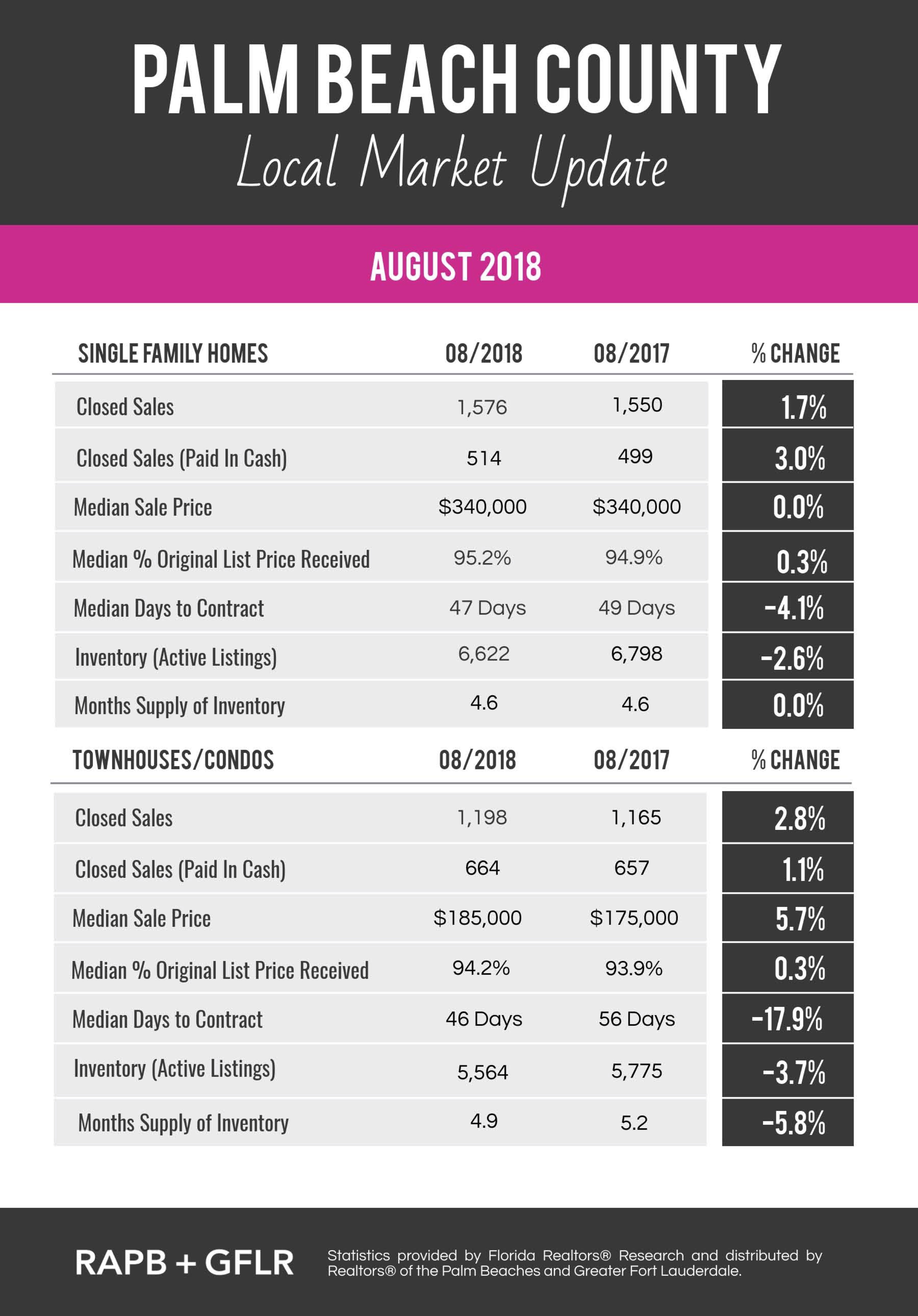 CLOSED SALES
August 2018 market stats reveal that 26 more single-family homes have sold in Palm Beach County in August 2018 as compared to August 2017, representing a slight increase of 1.7% for closed home sales. Condo & townhome sales in Palm Beach County display a slightly greater increase of 2.8%, with a total of 33 more condo/townhome sales in August 2018 compared to the same time last year.
MEDIAN SALES PRICE
In August 2018, market stats show that the median sales price for single-family homes in Palm Beach County was $340,000 which shows no change as compared to this same time last year. On the other hand, the median sales price of condos/townhomes in Palm Beach County for August 2018 was $185,000, a more modest 5.7% increase from the median condo/townhome sales price of just $175,000 in August of 2017.
INVENTORY
The lack of significant sales growth in Palm Beach County in August 2018 compared to August 2017 is likely...