There are many great restaurants in Mizner Park in Boca Raton but the newest coming to the area is Junior's Cheesecake. Junior's originally was opened in 1950 in Brooklyn New York, and over time they opened other locations in New York City and Connecticut. The restaurant will be going into the old Ruby Tuesday's and are expected to open Fall 2016. There will be 150 indoor tables and 120 outdoor tables and a full bar. Junior's will also have a full bakery and a take-out section. The menu will have over 200 items on it from deli sandwiches to fish, to steaks, salads and of course their world famous cheesecake. As a New Yorker, I am very excited about Junior's coming to South Florida. I look forward to their opening and can not wait to be able to enjoy a great dinner there and of course the cheesecake!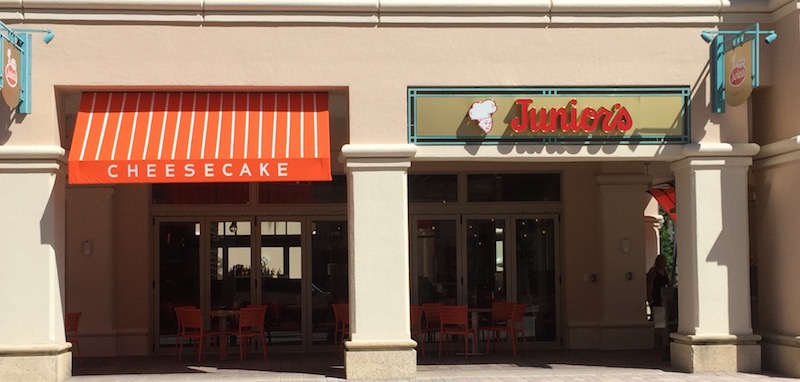 After dinner, you may want to check out Mizner Parks Amphitheater for some great concerts. Friday, October 28, 2016, Lindsey Stirling will be performing. Lindsey is known for being on Americas Got Talent and puts on a high energy show of hip-hop violin and her amazing dancing skills. Wednesday, November 9, 2016, Gavin DeGraw and Andy Grammer will both be performing their chart-topping hits. Tickets are for sale ranging from $38.00 to $400.00.

If you are up to it, put on your walking shoes and help a great cause. Saturday, October 22, 2016, is the Making Strides Against Breast Cancer Walk. For information and to register you can go to http://www.MakingStridesWalk.org/bocadelrayboyntonfl...