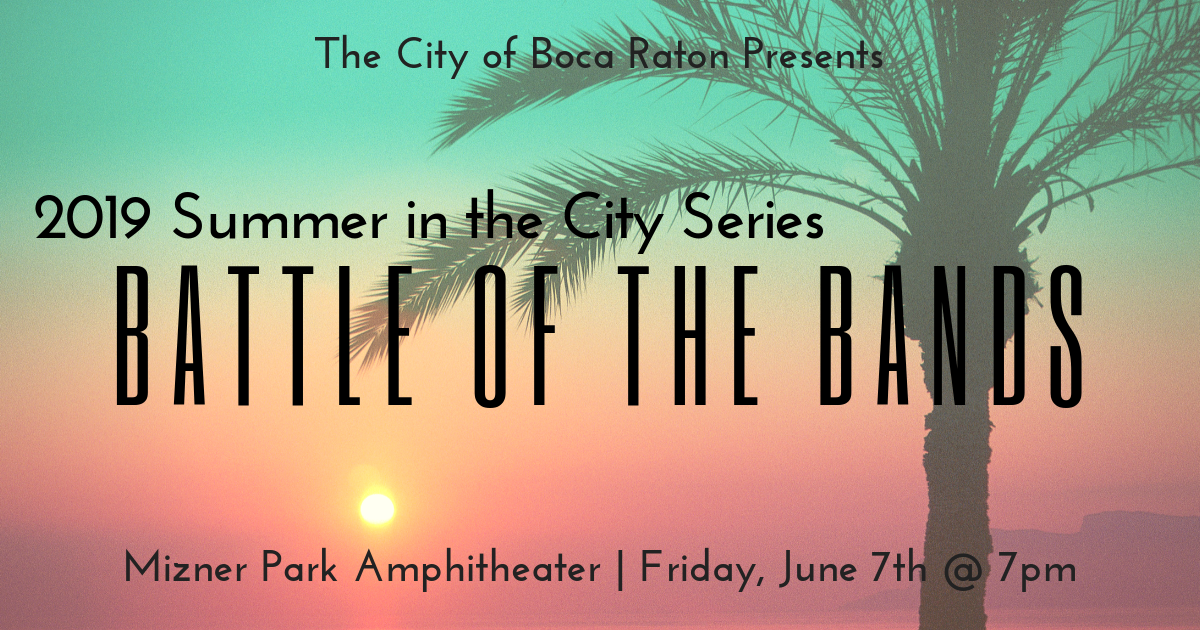 We are pleased to announce that the Summer in the City Series will be returning to Downtown Boca Raton for a sensational 2019 season! Sponsored by the City of Boca Raton, the Summer in the City Series will feature an exciting lineup of eight FREE concerts & events which will be held between June 7th and August 9th at Mizner Park Amphitheater. The 2019 schedule is packed with fantastic, family-friendly events, including live musical tribute concerts, yoga, art, games, and even an outdoor viewing of the 2018 award-winning film "Bohemian Rhapsody."
This year's Summer in the City Series will kick off on Friday, June 7, 2019, with a thrilling Battle of the Bands concert! This competitive event will showcase the musical talent of eight carefully selected local bands, each battling it out for the coveted title of "Best Band." The competition will be broken into two categories, with three finalists competing in the Teen category and five finalists in the ages 20+ category. The winners in each age group will not only win bragging rights amongst their fellow musicians, but each winning band will also receive a $1,500 cash grand prize! Battle of the Bands judges will include select officials from the City of Boca Raton as well as representatives from AEG and Live Nation. What better way to kick of the 2019 Summer in the City Series than featuring some of the top musical talent that exists right here in Boca Raton? Be sure to come out and show your support!
The complete lineup...