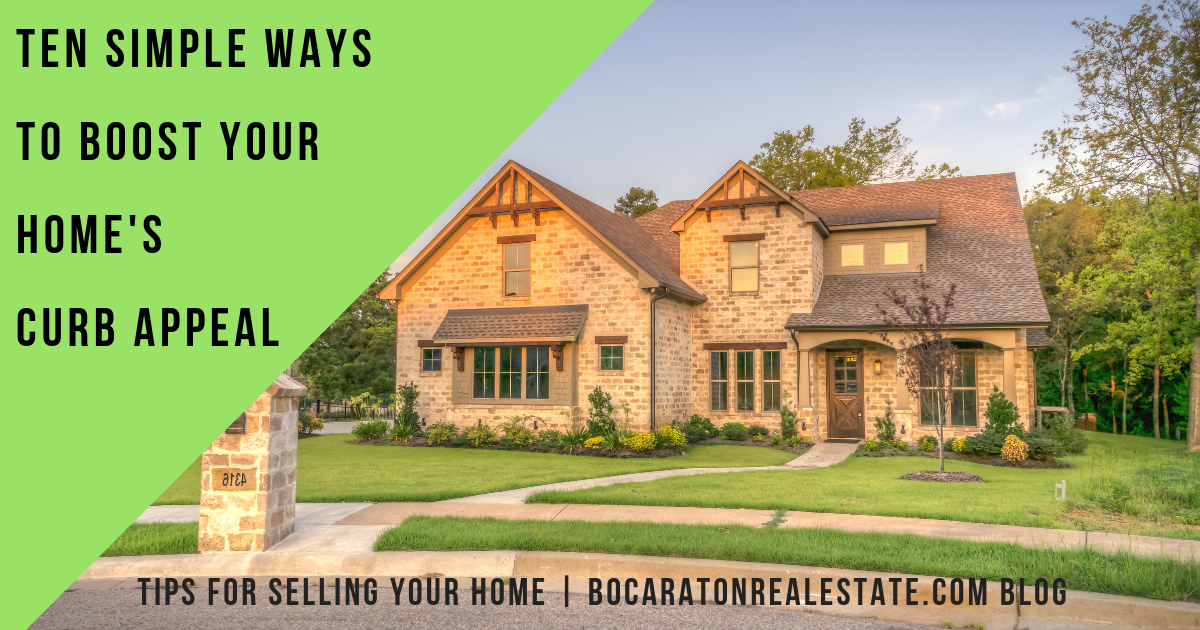 When listing your home for sale, your basic goals are generally: 1) to attract potential home buyers and, 2) to sell your home for the best price possible (usually, as quickly as possible). We all know that first impressions matter, especially in real estate, so it is no surprise that the path to a quick sale at top dollar begins with creating great "curb appeal" for your home. The general appearance of a home's exterior can be very telling of what one can expect to find on the other side of the door, and often determines whether or not buyers will want to take a look inside.
If it's been a while since you last evaluated your home's curb appeal or you haven't even considered it, you may want to walk or drive by your house and take a good look at it from the street with an unbiased, critical eye. Next, ask yourself, "what would a stranger or potential home buyer first notice about my home?" Would they see an inviting, well-maintained exterior and lawn, or would they immediately notice neglected maintenance and areas with major room for improvement?
Curb appeal is critical when selling your home— not only for the purpose of enticing potential buyers to look at your property but also from a value perspective. Fortunately, curb appeal is not all that difficult to achieve with some relatively minor, yet impactful, adjustments. Here are ten quick & easy things you can do to instantly improve the curb appeal of your home:
1. ...