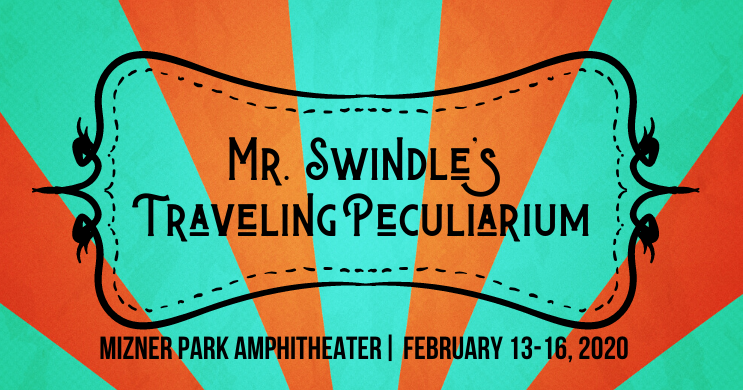 Looking for something new & exciting to do this upcoming weekend in Boca Raton? If so, Mizner Park Amphitheater has got you covered! Come one come all to The Great Mr. Swindle's Traveling Peculiarium & Drink-ory Garden happening under the Boutique Big-Top tent at Mizner Park in Downtown Boca Raton! Presented by Bill S. Swindler & Salto Entertainment, this incredibly outrageous show offers a captivating 90-minute exhibition of classic vintage amusement, live acrobats, & comedy that will transport you back in time to a turn-of-the-century traveling circus.
Complete with a quirky cast of characters played by award-winning aerialists, acrobats, stunt artists & comedians, prepare to be amazed by the unique talents of Lady Elastic, Miss Synthetic, Dr. Elixir, The Rotatetress, and the eccentric host, Mr. Swindle himself! Event-goers can also meet & greet with show characters & experience a variety of amazing savory dishes and enticing adult beverages in Dr. Elixir's Drink-ory Garden which opens one hour prior to the start of each show.
The opening performance will take place Thursday evening, February 13, 2020, at 7 pm, with six additional showtimes scheduled through the weekend before the circus packs up and leaves town on Sunday, February 16th. (See performance date & times below). Ticket prices for ...