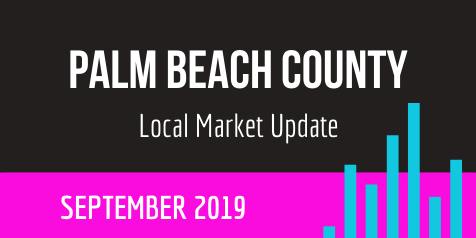 Check out the Palm Beach County Local Real Estate Market Update for September 2019 below. The following real estate market update & performance summary is based on the latest statistics reported by the Florida REALTORS®, providing a year-over-year comparison of 2018 & 2019 market data for the month of September.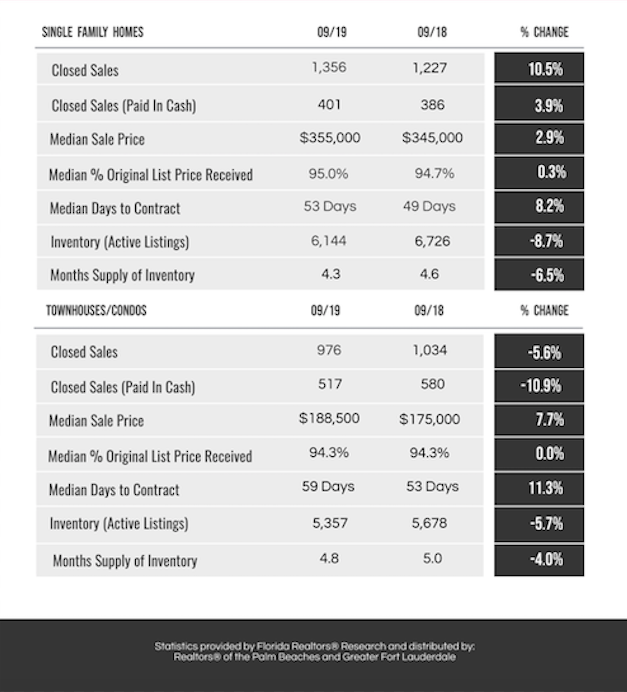 CLOSED SALES
The September 2019 market stats from the Florida REALTORS® reveal that there were 129 more single-family homes sold in Palm Beach County last month compared to in September 2018, representing a 10.5% increase in total closed home sales. On the other hand, the latest market data show that sales for condos & townhomes in Palm Beach County decreased 5.6%, with 58 fewer condo/townhome sales in September 2019 compared to the same time last year.
MEDIAN SALES PRICE
The latest market stats for September 2019 show a median sales price of $355,000 for single-family...