Memorial Day 2021 | 4 Affordable Outdoor Home Items For The Perfect BBQ
Posted by Anthony Carriuolo on Monday, May 31, 2021 at 8:22 AM
By Anthony Carriuolo / May 31, 2021
Comment

Memorial Day is about one thing only: honoring the fallen veterans who gave their lives to secure & defend freedom. The Monday off, pool days, and barbeques with family are a testament to the space we've been afforded by the sacrifices of so many brave men & women. While much of the northeast is in the grips of a cold snap, Homeowners in Boca Raton are firing up their grills and putting on their swim gear. It's Memorial Day, and beyond the reference for our troops, it's time to spend a day outdoors with our loved ones. Here are four affordable outdoor accessories to make Memorial Day and every pool day a little better.
Citronella Candles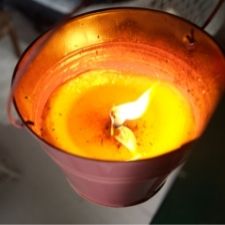 Citronella candles are an absolute must for any backyard event without a tightly screened-in patio. Despite its citrusy-sounding name and scent, citronella oil is obtained from the leaves and stems of the Cymbopogon family of plants, whose most notable member is lemongrass. Citronella candles are abundant and affordable, and while they aren't built for the perfect fragrance, they keep mosquitos at bay. As the sun goes down, you'll want a few of these handy to keep the fun going!
Solar Lighting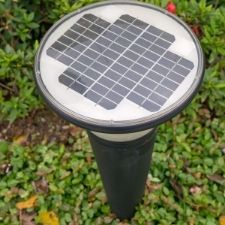 Solar Lighting is one of the most convenient modern additions to any Boca Raton home. Simply put, these cheap and easily procured lights charge during the day to illuminate the night. Most in South Florida utilize these lights to line walkways, planters, and the perimeters of houses. With more and more entering the market and the efficiency of their charging mechanisms improving, it's easy to get creative and turn your backyard pool deck into more than a daytime swimming hole.
Inflatable Floating Mini-Bar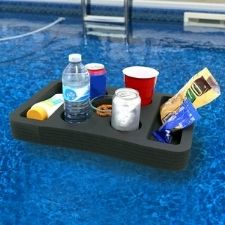 For those who want to enjoy every second they can in that warm, sunny pool. Inflatable drink accessories begin with a simple inner tube to wrap around the circumference of your beverage but extend into larger, raft-style minibars to hold snacks, drinks, and even your shaker. For anyone who's tried to enjoy a cold one by the pool deck, you'll understand why keeping a drink out in the heat is a no-go. Try putting one of these on the water and keep everything cool!
Brushed Aluminum Oil Sprayer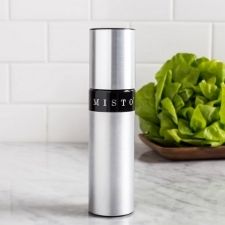 This a modern interpretation of the classic PAM sprayer can. Basting brushes, even their cleaner silicone varieties, can leave a mess of oil streaking from fingers, to the pan, to grill, and beyond. Brushed aluminum oil sprayers, like the famous MIsto brand, let you choose the contents and get an ideally even spray every time. The spray can works for oils, vinegars, and much more.
For More Outdoor Boca Homeowner Tips - see below...
The Best Indoor Plants for Your Boca Home | Top Boca Home Gardening Tips