Mizner Park Downtown Drive Car Show | Boca Raton Father's Day Event
Posted by Stephanie Kukich on Tuesday, June 12, 2018 at 1:37 PM
By Stephanie Kukich / June 12, 2018
Comment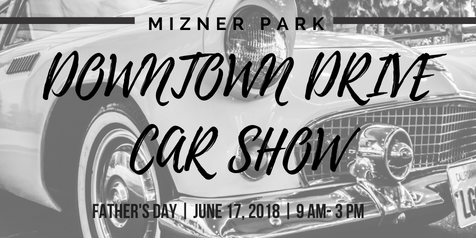 The Mizner Park Downtown Drive Car Show will take place this Father's Day, Sunday, June 17, 2018! This exciting free event will be held from 9 am to 3 pm at Mizner Park, located at 327 Plaza Real in downtown Boca Raton, FL. This special Father's Day event will showcase over 100 automobiles which will proudly line the streets of Mizner Park. Featuring a diverse selection of unique cars including antiques, classics, street rods, race cars, sports cars, and a variety of other one-of-a-kind vehicles from the early 1900's to the present, the show is sure to excite and impress even the most discerning of car aficionados.
The Downtown Drive Car Show at Mizner Park is a charity event, with all proceeds raised through car show entry fees and charitable donations going to the Make-A-Wish Foundation of Southern Florida. The Make-A-Wish Foundation is an incredible non-profit organization which grants the wishes of children with critical, life-threatening medical conditions in hopes of instilling a sense of joy, hope, and strength in the children and families whose lives they touch.
From young children who still have years to go before hopping into the driver's seat to life-long automobile enthusiasts, the Mizner Park Downtown Drive Car Show is sure to be a great time for all. Not only does the event benefit a noble and truly life-changing cause, but it is also the perfect, family-friendly way to spend this Father's Day in downtown Boca Raton! We look forward to seeing you there!