Do You Suffer from Overpricedtosis?
Posted by Rachael Kobin on Monday, March 2, 2020 at 1:52 PM
By Rachael Kobin / March 2, 2020
Comment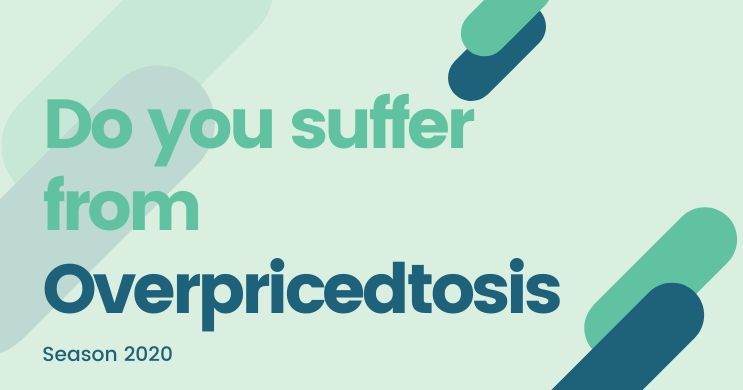 Do You Suffer from Overpricedtosis?
The good news, "season" is almost over, the bad news, "season" is almost over. Am I confusing you? Sorry, let me explain… good news first, soon the traffic will resume to normal, you will be more likely to get into your favorite restaurant and peace and tranquillity will return to our area. The bad news, today marks our second day into the last month of "season" and if you haven't sold your condo yet, you only have 29 more days to capitalize on the biggest pool of buyers in our area at one time.
Businesses off all types thrive during this 3 to 4 month period. Realtors are busy shuffling around town the influx of Northerners, trying to turn "seasonal" renters into Buyers and listing more homes on average than they do during the rest of the year.
But, it's March 2nd and you haven't sold your condo yet, should you panic, let's take stock of the situation. You listed the condo during "season", "check", you decluttered and made the improvements your Realtor recommended "check, check" and priced it where you wanted, wait, you don't get a check for the last one. Truth be told, the price you wanted was likely not the Realtor suggested price.
Don't be ashamed, it's common. Sellers in our area are often afflicted with Overpricedtosis during the seasonal months. Overpricedtosis causes Sellers to have price delusions and inspires them to list their condos for more than they are worth merely because it is "season" and there are so many buyers in Boca Raton at this time.
Don't worry, there is a cure, do an immediate price reduction (your Realtor will be happy to do it). A price reduction will reinvigorate your listing, attract new buyers and bring back buyers who saw your listing previously and didn't make an offer. If you're still not convinced that you have Overpricedtosis and decide to press on without reducing the price during the seasonal months, you will get a second chance.
Buyers that come to our area during January through March often make offers once they return home or even months later. By then, you should have been "cured," your price is where it should be, your Realtor kept in touch with all potential Buyers, and a deal is made! But remember, prevention is the best medicine. You should protect yourself before becoming afflicted. Take the price advice from your Realtor at the beginning, trust me, they know what they're doing!