Are We Nearing the End of the Lockdown?
Posted by Rachael Kobin on Thursday, April 16, 2020 at 5:41 PM
By Rachael Kobin / April 16, 2020
1 Comment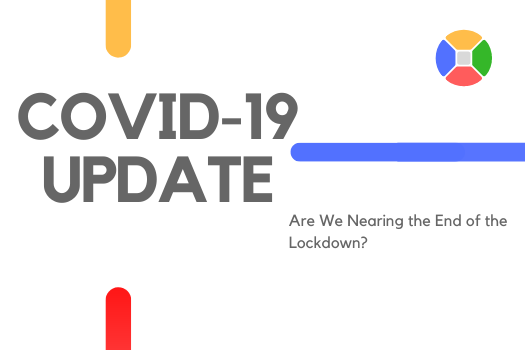 At the start of the COVID-19 crisis (back when we were still calling it the Coronavirus), two schools of thought emerged from our learned neighbors, friends and family. The "it's going to get real bad" group and the "the flu is worse" group. Not knowing which camp to settle in, most of us aired on the side of caution and bought into the thought that "it's going to get real bad" and ran to the grocery store, cleared out shelves, and, hunkered down for the foreseeable future. Most people didn't have a choice but to quarantine, "stay at home" orders were implemented, businesses and schools closed and the fear of getting sick with a very unknown illness was looming.
But over a month in, it seems that the tone is changing. People are less anxious about actually getting COVID-19 and are more concerned with when everything will re-open. In fact, in today's news, citizens in many states are protesting that the restrictive stay at home orders are unconstitutional and discontent seems to be growing among many Americans. I think this is a signal that we are nearing the end of the "lockdown".
Claude Champagne Co-founder of Champagne & Parisi Real Estate, hopes so, "We would love for things to normalize, but obviously safety is our number one concern". "We've followed all the guidelines but continue to operate, real estate was designated an essential business after all", says Caesar Parisi Co-Founder Champagne & Parisi Real Estate. "We have promoted our virtual tours and continue to work closely with our trusted title company partners, lenders and attorneys to successfully close transactions. Our analytics are showing an increase in traffic to all of our websites. We will get through this", Caesar says. Claude points out that Champagne and Parisi Real Estate hires only tech-savvy Agents, "Our Agents have always done virtual tours, but now, we are doing it more", he said.
Although we cannot be certain when things will go back to normal, for real estate at least, the new normal is buying your next home from the comfort of your current home.