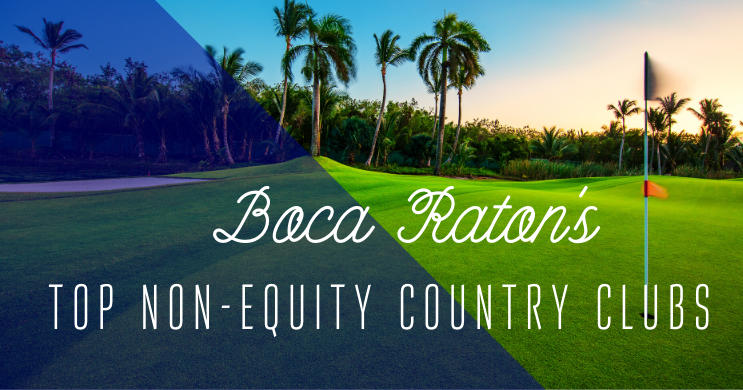 Boca Raton, FL is well known for having some of the finest golf and country club communities in the entire country. Each of Boca Raton's exceptional country clubs offers a diverse selection of beautiful homes within a picturesque tropical setting combined with a unique set of top-notch facilities & the finest luxury amenities & services. Featuring world-class championship golf courses, robust tennis programs with perfectly maintained courts, state-of-the-art-fitness facilities, lavish spas, fine dining options, and more, Boca Raton country clubs offer South Florida luxury living at its finest.
It may come as no surprise that this lofty lifestyle of luxury usually comes with a lofty price tag to match, as most Boca Raton country clubs have mandatory equity & annual membership fees which can be VERY costly. However, there is good news—there are still a few golf & country club communities in Boca Raton that require no equity or membership fees where you can enjoy the same country club lifestyle without breaking the bank! Here are the top non-equity communities in Boca Raton, FL:
1. Boca Greens: Located on 175 acres of pristine tropical landscape in West Boca Raton, Boca Greens is a membership-optional...