In the midst of a red hot housing market and critically low home inventory, area developers are seeking to accommodate the influx of people moving to Boca Raton. Florida has always been a premier destination for retirees and semi-permanent vacationers, but in light of the recent global events, Florida has become more than a place to lay back between the swaying palms and avert the state income tax.
As a response to the overwhelming quantity of new residents moving to Boca Raton, the vast swathes of open farmland strewn across the westernmost reaches of Boca Raton are rife for the picking.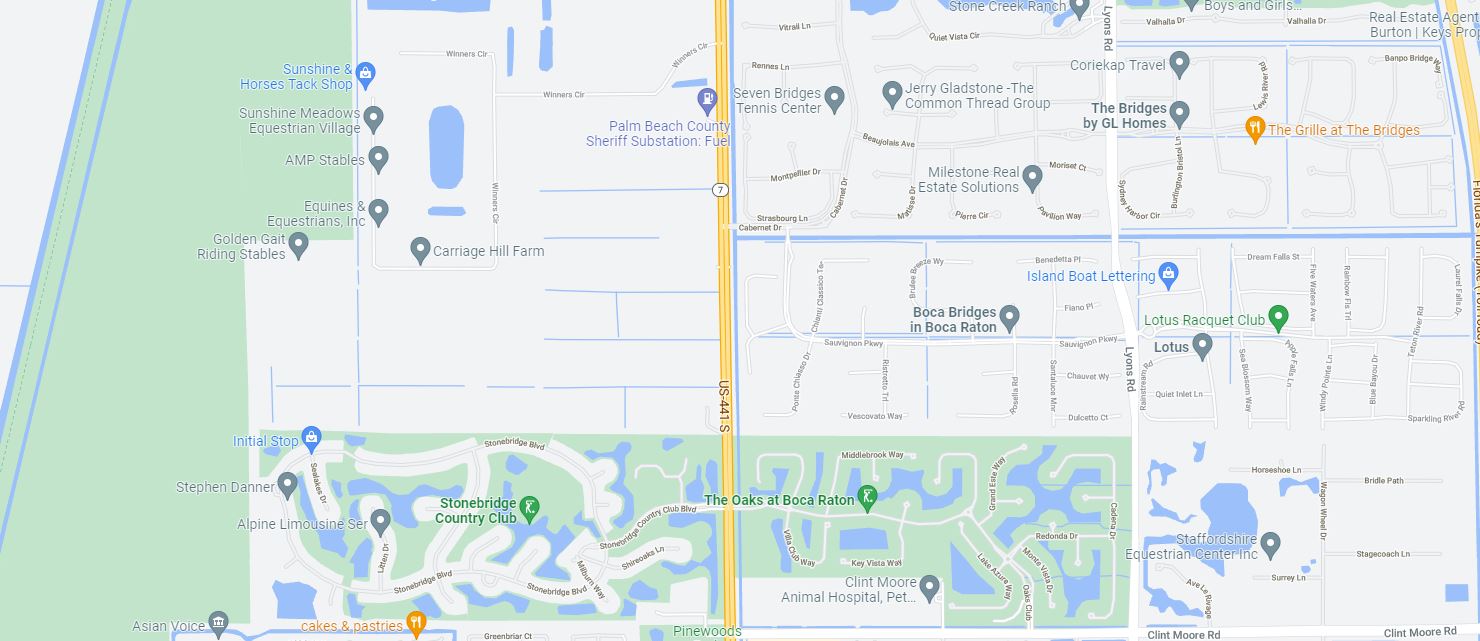 Map View of the West Boca Corridor - North of Clint Moore Rd. and West of 441
From Farmland to Housing
"Bit by bit, acre by acre, [farmers] have sold their property to survive and that's their property and their right. It's how it goes." says Ellen Winikoff, Vice President of the West Boca Community Council.
With the value of land skyrocketing and the demand for space at an all time high, GL Homes has taken up the mantle as the first to land their bid, developing land north of Clint Moore Rd. and west of State Road 7 (US 441). GL Homes is noted for its luxury developments, such as the ultramodern and sleek Lotus, The Bridges and the noted 55+ active adult Valencia Communities.
The initial plan is for 1,250 homes. 1,000 will be dedicated single family...