Boca Raton 4th of July Events, Fireworks, and Places
Posted by Caesar Parisi on Wednesday, June 29, 2016 at 1:27 PM
By Caesar Parisi / June 29, 2016
Comment
If it's Independence Day, you know there's sure to be a festive party happening in Palm Beach County. If you're looking for a place to party on Monday, you're in luck! This year on July 4th, Boca Raton, and Delray Beach are making sure there is no shortage of fireworks!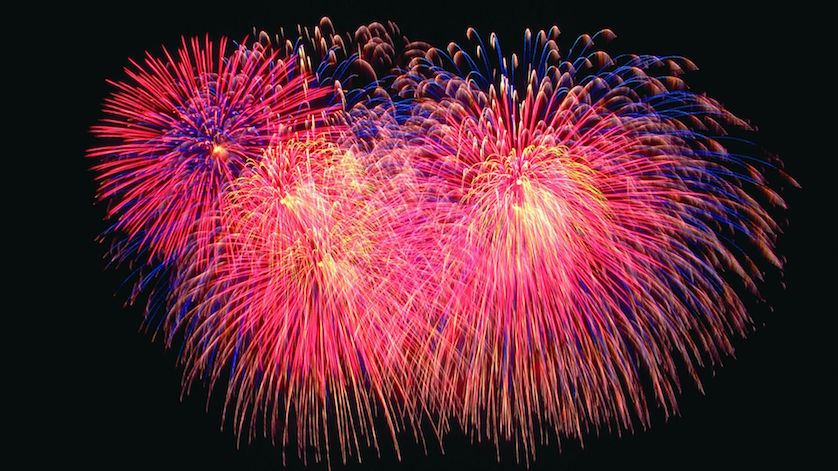 Boca Raton Fireworks Events

2nd Annual Stars & Stripes Festival With Fireworks
Boca Raton Resort & Club is having a 2nd Annual Stars & Stripes Festival with Fireworks for Independence Day on Sunday, July 3rd. The 356-acre property is welcoming families back to their Waldorf Astoria Resort, for dinner, fun, and fireworks in celebration of the nation's independence. The festivities kick off on the Grand Lawn with slip-and-slides, a dunk tank, and a variety of carnival games. There will be live performances by Gin Blossoms and the SheJ, followed by a spectacular firework displayed around the stage for the grand finale. When the fireworks finish, guests can move indoors to the Palm Court, where there will be a DJ spinning fun beats to close the evening. If you're having dinner stop by around 5:30 p.m. for a fee of $85 for adults, $60 for teens, and $50 for children five years and older. If you are having dinner before the celebration, you can enjoy the carnival, open bar, and fireworks for $60 for adults, $40 for teens, and $30 for kids. The Boca Raton Resort & Club, located at 501 E Camino Real, Boca Raton. Click here for tickets if you are a member or a guest at The Boca Raton Resort.
Boca Raton Fabulous Fourth Celebration
On Monday, July 4, there will be plenty of free family activities at the Boca Raton Fabulous Fourth Celebration. From 6:30 p.m. to 9:00 p.m., at the Spanish River Athletics Complex, there will be activities including a zip line, carnival games, and rides, children's crafts, as well as food for purchase. Starting promptly at 630 p.m. the All-Star Band will be taking the stage to bring you classic rock n' roll tunes spanning from the 60's to the 80's. A fantastic fireworks display will follow the band at 9 p.m. Parking will not be a hassle as there is a free trolley service from the Boca Corporate Center and Campus starting at 5:30 p.m. and continuing until 10:15 p.m. Click here for the Trolley Map. Boca Raton Fabulous Fourth Celebration is location at 1000 Spanish River Blvd.
The Ninth Annual July 4th Celebration
Join the West Boca Community Council and PBC Parks and Recreation for the Ninth Annual July 4th Celebration in Boca Raton. On Monday, at 6:30 p.m. a night of family fun will begin with a live performance by the Garden's Pops Orchestra, followed by a beautiful fireworks presentation. There will also be a Kid's Fun Zone perfect for children of all ages. Performers including jugglers, balloon makers, and airbrush artists will even be around for entertainment! Make sure to stop by the dessert food trucks as well! There is something exciting for the whole family to enjoy. You are welcome to bring beach chairs and blankets for your comfort at the venue. The Ninth Annual July 4th Celebration is going to take place at the Sunset Cove Amphitheater at 20405 Amphitheater Circle, Boca Raton

Delray Beach Fireworks Events

The City of Delray Beach July 4th Celebration
Delray Beach is celebrating the nation's independence on Monday, July 4th on A1a and Atlantic Avenue. This free event will feature many activities for the whole family to enjoy. From 4 p.m. to 10 p.m. You and your family can enjoy a splash zone featuring water slides and games, a Kid's Corner hosted by the Avenue Church with face painting, crafts, sidewalk chalk, and more! Burger Fi, Caffe Lune Rosa, and Boston's on the Beach will be hosting a Beer Garden specifically to cool down the adults. Kids and adults can participate in two separate eating contests. There will be a custard eating contest for children and a burger eating contest for adults. Challenge your friends to a game of putt-putt on a mini golf course, or join the sand sculpting contest. After all the activities you can relax while watching a grand firework display starting at 9 p.m. The fireworks will be launching from the North end of the beach. While the event is free, you may have to pay to park. For a complete list of parking lots in downtown Delray Beach click here.
Delray Yacht Cruises Fireworks Cruise
For just $80 a person you can watch July 4th fireworks from the best seat in town! Starting at 7 p.m. hop aboard the Delray Yacht Cruises Fireworks Cruise for an evening of buffet dining and music as you watch fireworks light up the sky above the Intracoastal Waterway. To hold your spot on one of the most magical Independence Day experiences around click here.

Sixth Annual 4th of July Charity Barbecue
If you're looking for a more intimate way of spending July 4th, join Dada for their 6th Annual 4th of July Charity Barbecue. Located at 52. N Swinton Ave in Delray Beach, you can enjoy a full BBQ dinner for just $20 a person. There will also be a live jazz-funk band called Tchaa that will be performing throughout the evening. This barbecue will support the Healthy Bellies Charity, who helps feed families in the Delray area. Just because you won't be at the large city festivities doesn't mean you'll miss out on the fireworks. Support an amazing cause and get a great view of the fireworks that will be exploding over Atlantic Avenue at 9 p.m.