Boca Memorial Day 2023 | Ways To Commemorate And Honor Our Lost Heroes
Posted by Anthony Carriuolo on Monday, May 22, 2023 at 12:00 PM
By Anthony Carriuolo / May 22, 2023
Comment

For most, Memorial Day is another gracious Monday off, and while an important day to remember, is mostly a day to BBQ and hit the beach on a weekday. Yet, for those of us who served, love someone who has, or lost someone in the line of service, this day takes on a solemnness not felt by all. While we're not suggesting you give up on the fun and sun of this iconic American weekend, perhaps consider taking a moment to honor those who laid it all on the line to make it all happen. We're sure you have your tongs ready, charcoal stocked up, and weekend menu set, but are you aware of these ways, monuments, and spaces to honor and respect our veterans? Learn more about honoring our fallen veterans in the Boca Raton area, and have a beautiful weekend!

The Boca Raton Historical Society has done an outstanding job of cobbling together the many chapters of history that have crosshatched our beautiful city since its earliest days of non-native inhabitation. Seated in the Old City Hall, designed by Addison Mizner, the Boca Raton History Museum is not dedicated solely to our military past, but dedicates a significant portion of the exhibits, literature, and artifact collection to the particular role Boca Raton played during World War II. Visiting this museum will give greater insight into the backdrop of our community and the freedoms we enjoy thanks to our vets, while the historians and archivists enthusiastically regale the stories of heroes' past.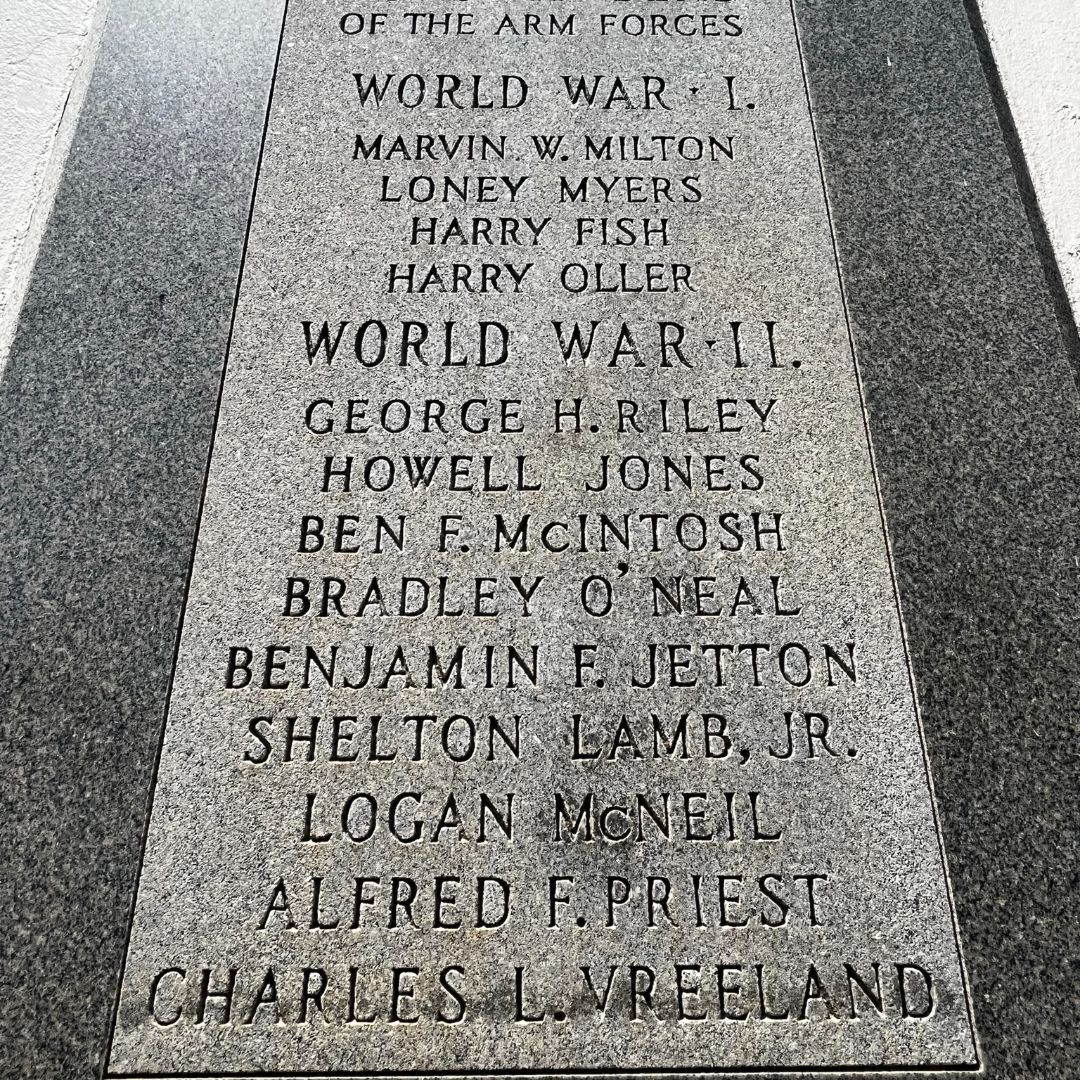 Stop By The Atlantic Avenue Veterans Monument
A walk along the north side of Delray Beach Atlantic Avenue will open to a beautiful promenade just before the drawbridge. This space provides the dockage to the Lady Atlantic charter, an elegant Intracoastal gazebo, artistic fountains, and a small cluster of veterans memorials are part of the visual splendor of this space. Stop even if for a moment to view the names on the placard mounted on the distinct off-white monument found further back behind the fountains. Here, the names of Delray Beach citizens who lost their lives in both World Wars are found, along with a dedication to the Jewish Veterans of World War II, and Gold Star Families who lost their loved ones on the field of battle.

Memorial Day Concert At The Mizner Amphitheater
Part of two city-hosted Memorial Day events, this free concert will be held at the Mizner Amphitheater at 7:00 PM on Monday, May 29th. Music will be provided by the energetic band - Krescendo, playing patriotic favorites from God Bless America to the hits of Lee Greenwood, Neil Diamond, and the Armed Services Medley. Chairs and blankets are welcome, can be rented, and are free for veterans. Celebrate our courageous heroes young, old, lost, and with us by spending a beautiful day under the sun and sky at the Mizner Amphitheater.

The YMCA of Boca Raton is always a mainstay for public events, especially those that are health and family oriented. What better way to thank our vets and lost heroes than stretching your legs and getting fresh air? After all, a fit body is a capable body, and with the freedom we've been given, it's on us to stay on our game. The Peter Blum YMCA of Boca Raton will host a 5k and 1-mile run that includes a pie for the first 300 registered runners! What's more American than fresh air and apple pie? Post-race activities include a water slide, food & drink, and a DJ. Veterans and US Armed Services members can pre-register for free.

Honor The Fallen at The Monument Cemetery
Prior to the concert at the Mizner Amphitheater, a 9:00 AM ceremony honoring the fallen will take place at the Boca Raton Cemetery. A solemn event, this ceremony will include seating, and a special section for Gold Star families. Speakers from within our community will join city officials to commemorate the sacrifice of our soldiers from the battlefields past and most-recent - a great way to rally around Boca Raton's fallen heroes and show our support to our nation's finest.
Click to stay current about Boca Raton News & Events