The Best Ice Cream In Boca | Ice Cream Near Me
Posted by Anthony Carriuolo on Sunday, May 16, 2021 at 11:51 AM
By Anthony Carriuolo / May 16, 2021
Comment

The summers in Boca (and South Florida as a whole) are no doubt unbearably hot. Many locals here in the area retreat to the beaches to cool down when those temperatures rise. For those looking for a tasty escape from the humidity and sweltering heat, Boca Raton has some hidden treasures among its city limits that are undoubtedly worth checking out. When the beaches are not a viable option, or you're just not feeling up to sandy cheeks and sunburns, some of the best ice cream shops in Boca can be a sweet option for escaping the heat. It's no surprise that ice creameries are rising in popularity here in Boca Raton. And with the college community a doorstep away, the city has become home to some delicious local ice cream shops, crafted by determined locals.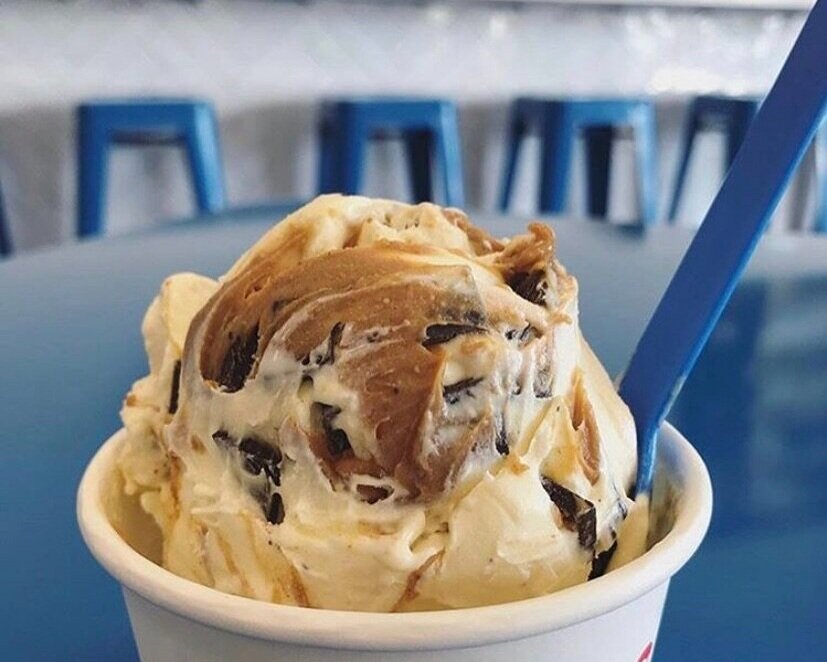 With its bubbly signage and its family-owned name, Whit's has a tale worthy of admiration. Opening their first ice cream shop in Columbus, Ohio, ironically during the winter, the locals in Ohio wondered if it would last. Despite the doubt, they went on to prosper--becoming one of the most successful ice creameries in over 10 states in the U.S. Their passion is heavily noticeable, as they consistently churn their "Flavor of the Week", chocolate, and vanilla flavors all day long--allowing its customers to walk away with a freshly made, sweet treat for summer. In addition to their flavor of the week, Whit's has a corresponding flavor to a certain day of the week; their flavor calendar is available online in case you have a sweet tooth for something unique. Whit's is one of the best ice cream shops in Boca simply for its consistency in providing a premier product, ensuring quality, and variety in flavor. Are you health-conscious and trying to watch your sugar intake? Whit's is now introducing sugar-free ice cream, making sure that any customer--no matter the difficulty--can enjoy their flavorful combinations. Custard cakes, "Whittie cookies (ice cream sandwiched in between two, delicious cookies), pints, and quarts in their Grab n' go section are another selection you can choose from in case you aren't necessarily feeling traditional. With a location just off US-1, Whit's is within walking distance of nearby communities like Lake Rogers and Winfield Park.
Probably one of Boca's most unique, best ice cream shops, Cielito Artisan Pops truly lives up to its reputable name. With origins in the artistic district of Wynwood in Miami, the owners opened up in 2017 with the intent of providing health, creativity, and of course, deliciousness to the community. Cielito Artisan Pops made their way north to the upscale glam of Mizner Park, giving locals a taste of their popular creations. What sets this place apart from the competition is simple; their popsicle-shaped sweet treats give a handheld introduction to the intense flavor. With over 46 rotating flavors, customers can choose from: sorbet, traditional ice cream, vegan, and even doggie pops--given their dog-friendly atmosphere. The creative passion they put into each small batch is distinct; the artisanal charm and vibrant flare tantalize the taste buds as it appeases the eye. Convincing folks to make a sweet sabbatical to Cielito Artisan Pops isn't hard. In addition to charming its locals and tourists with its funky flare, its reputation has reached national publication. Featured in magazines and websites such as Food Network, Conde Nest Traveler, Modern Luxury Ocean Drive, Univision, Go Daddy, and Miami Times, it's easy not to assume it's one of the best ice cream places in Boca.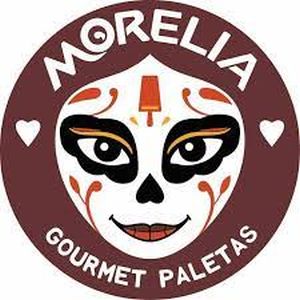 What's a "paleta?" That is the common question most folks ask when coming across this place for the first time. It's not shocking to find out how rare this sweet treat is in these parts; furthermore, its origins are deep-rooted in the heart of Mexican culture. Morelia Gourmet Paletas is not only some of the best ice cream in Boca but a forerunner in bringing Hispanic culture to the heart of Boca Raton. Their name comes from the capital state of Michoacán in Mexico--believed to be the birthplace of paletas. Another stake in the heart of downtown Boca, Morelia was founded by friends living in Brazil, and then suddenly traveling to many other countries in South America to undergo tutelage in making the perfect paleta. Upon trial and error, they were able to hone their craft and discover its possibilities. Its sweet flavor is not only what makes a paleta special, but its ability to become an ice cream delicacy (when mixed with the right ingredients) is what makes it so unique. Paletas are typically made with natural fruits such as strawberries, mangos, etc., but when combined with more rich bases such as milk and cream, a doorway opens to endless possibilities. Its complexity allows the artisans at Morelia to create beautiful works of art that attract the eye and bring intense flavor. The folks at Morelia use 100% natural ingredients and provide vegan and gluten-free options to those with dietary restrictions. Morelia offers more than just paletas; their paleta shakes, give ice cream lovers alike the opportunity to blend 2 of your favorite flavors with water or a smoothie to make the perfect milkshake. Arguably the best ice cream shop in Boca, everyone should try Morelia at some point. Whether you are a local looking to experience outside the box, or a tourist looking for the perfect sweet treat for the Florida heat, Morelia Gourmet Paletas is a must-go destination - located in the shadow of many of our Boca Raton condos in the Mizner Park area.
Sloan's Ice Cream
Sloan's Ice Cream features in several locations in the tri-county area. From Doral to West Palm Beach in between, Sloan's offers some of the most delicious and unique ice cream flavors with a homestyle touch. Despite interesting locations in California, Kuwait, and Saudi Arabia, Sloan's Ice Cream got its start in West Palm Beach in 1999. Sloan's pairs its sweet treats with fresh-baked waffle cones, cookies, and brownies. To truly cap off the festive atmosphere, Sloan's features walls of bulk candy, model trains, chandeliers, and its signature bright pink walls. Sloan's has taken the full sensory experience into account.
Ready to learn more about Boca's Best Boutique Restaurants? Read more below...
The Top 4 Sushi Spots in Boca Raton | The Best Donuts In Boca