5 Boca Based Nonprofits To Support | Boca Raton Nonprofits
Posted by Anthony Carriuolo on Saturday, May 15, 2021 at 3:29 PM
By Anthony Carriuolo / May 15, 2021
Comment

Nonprofit organizations are some of the best ways to support your local community. Here in Boca Raton, nonprofits certainly do not fall short. In fact, Boca is home to over 40+ non-profit organizations, giving the city a substantial foothold in the giving community. Supporting these organizations is a worthy cause and most people find that when they give, they get back. Boca Raton homeowners have been some of the kindest and most generous citizens anywhere, and our wide complement of nonprofits show it. These 5 Boca non-profits are some of the best organizations to give to, working tirelessly to help build a better community. Your donations, time, and effort don't just benefit you, but they benefit others…and that's what it's all about.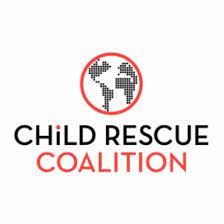 Crimes against children are unfortunately a common topic in current events. The Child Rescue Coalition is a non-profit located off Conference Way here in Boca, and its primary goal is to stop the criminals responsible for harming children. With technology that has led to over 12,000 arrests around the globe, CRC's technology provides a comprehensive view of sexual predators that are downloading and sharing explicit content.
Every donation, along with police officer collaboration, digital forensic experts, and exploitation investigators allows this Boca nonprofit to apprehend criminals in real-time. The faster a predator is arrested, the safer the community is, making parents not only in Boca but around the world sleep better.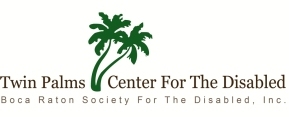 Parents of children born with a disability are tasked with a hard job. Caring for a disabled child requires the utmost patience, love, and support. As parents, they are faced with the reality that their child will grow into an adult. The difficult explanations and challenges they face as adulthood arise put them in a predicament as to what to do. The Twin Palms Center for the Disabled here in Boca has made those solutions easier. In 1968, a group of dedicated mothers bound together by their love for their children made a decision: create a safe haven for their loved ones to have fun. This Boca nonprofit is one of the best places to allow disabled adults to live their lives to the fullest while giving back to the community. Coming complete with air hockey tables, gardening, arts and crafts, acting, dancing, computer work, and much more, Twin Palms makes learning accessible and exciting. Frequent field trips to local theaters, museums, libraries, and swimming facilities are some highlights of what their pupils can enjoy!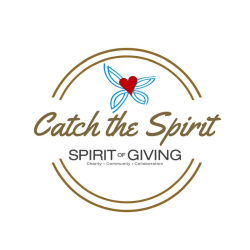 Spirit of Giving is a Boca nonprofit organization that focuses on giving back to local children and their families. This nonprofit epitomizes its love of community by inviting non-profit organizations across Boca Raton to share information and resources. Members of this group have vigorous background checks ensuring its volunteers are 100% reputable. With the power of shared information, the Spirit of Giving ensures your donations and support go further to help children and families, eliminating duplicate efforts and intelligently allocating resources.

Founded in 1998, the AACY is the only nonprofit organization dedicated to addressing caregiving youth issues. Their core values of collaboration, compassion, empowerment, innovation and responsiveness allow their team to build an amazing community of workers, volunteers, and families. This group's focus is on children and adults 18 years or younger who have a plethora of challenges they face daily. From mental, physical, and behavioral, their core values re-solidify a firm foothold in their confidence and character. This Boca-based nonprofit organization also comes with its own unique Bill of Rights, which playfully, but seriously instills children with the knowledge of civic engagement. Because some children undertake their own amount of responsibility, their rights are just as important as the person they care for.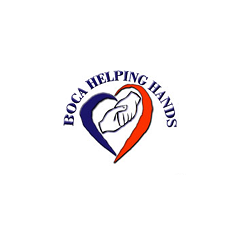 Locals here in Boca know this nonprofit organization very well. One of the most well-known groups here in Boca Raton, their reputation precedes them. Providing food, medical, and financial assistance, their support reaches over 27,000 people annually. Their 'Pantry Bag' program is a creative and discreet way to give food to families who need it. With four Palm Beach County locations, BHH serves over 90,000 hot meals annually for six days per week. Self-sufficiency is a core value of BHH, awarding clients scholarships to qualified students, allowing them entry into careers like nursing, transportation industries, and technology. In April 2020, Charity Navigator named BHH a Four-Star Charity for the 14th consecutive time.