Must Have Kitchen Accessories For Your Boca Raton Home
Posted by Anthony Carriuolo on Sunday, July 18, 2021 at 9:16 AM
By Anthony Carriuolo / July 18, 2021
Comment

We are certainly not wanting for good cuisine in Boca Raton. You could probably dine out for dinner every evening in Boca Raton and never tire of what we have to offer. Nevertheless, you didn't buy that seaside home to use its impressive kitchen as a place to pour wine. Well, we'd hope not! For the proud members of the culinary cohort, here are some of the best kitchen accessories for the modern Boca home.
Vitamix Food Cycler FC-50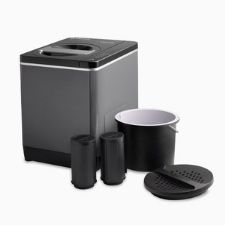 There's no shame in admitting that you can't finish your plate, but what if your plate was already leftover? You can toss it in the trash, but wait a couple of days and the smell will remind you that it's time to trek out to the mosquito den that is your city-issued garbage can. Simply place your unused food waste in the FC-50 and it will break it down to 10% of its volume and store it safely and unobtrusively thanks to its carbon filtration system that eliminates odors. When your FC-50 is full, you now have nutrient-rich and chemical-free fertilizer for your soil! As far as modern kitchen tools go, this is useful inside and out.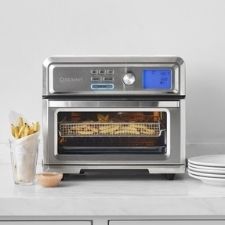 Air fryers have become the meme of the new decade, but also the device we never knew we needed and is totally ready for its Instagram close-up. No more messy oils and extra calories, make all of your crispy favorites with forced hot air (but minimal oil, of course). Cook up to three pounds of food at a time with a temperature range of 80 F to 450 F. Bonus for the toaster oven, we still love ours for baking small treats. This is one of the best kitchen gadgets out there. And, of course, because it's Cuisinart, it has that stainless steel, utilitarian yet refined encasement that would make your mother and all your aunts jealous. Yes, it definitely fits in with your genteel Boca Raton kitchen design.
The Butter Spreader Knife from Simple Spreading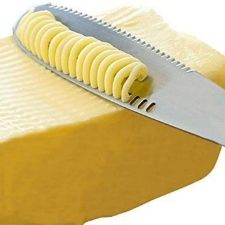 Show me someone who enjoys negotiating the dull blade over cold butter and I will show you a liar. Sure, you can leave the stick out to thaw to room temperature, but who has time for that? We waited until the morning to get gas, the kids need to get to school, eastbound Glades Road is backed up from 95 to the Turnpike, go, go, go! The Butter Spreader Knife is an ingenious example of modern kitchen tools. While one edge has a regular serrated blade, on the opposite end is a line of some oval-shaped openings in a line of about 20-25 that push the butter through and tames it into a spreadable creamy gold.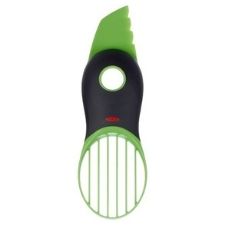 Good oils are all the rage these days. Avocados are the new apples and four times more filling. This little gem allows you to split, slice and pit your avocado without any deft hand gymnastics. And you'd have to try really, really hard to cut yourself while using it. Best of all, you can throw the pit and the husk into the Vitamix Food Cycler above!
For more on the Boca Kitchen Experience... see below
5 Boca Home Decor Tips | Spring Cleaning Your Boca Home
https://www.bocaratonrealestate.com/blog/spring-cleaning-in-boca-raton/