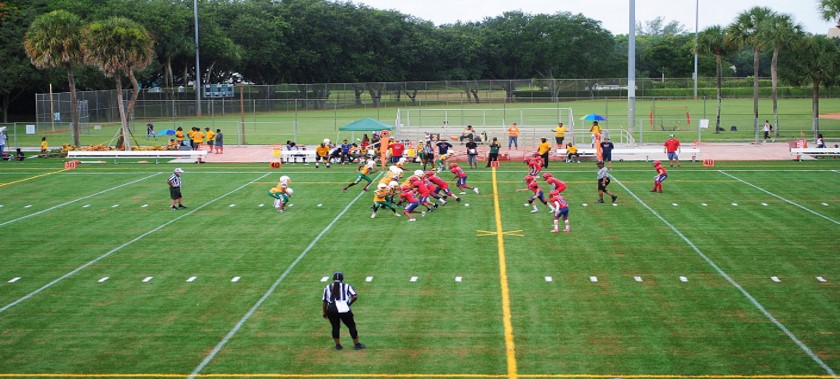 Author: Melissa Dawson
Contact: mdawson@mybocaparks.org
BOCA RATON – Todd Deering heard plenty of positives about the new artificial turf fields being installed at Boca Raton's Patch Reef Park.
On Saturday Sept. 7, when the Boca Raton Braves played on those fields for the first time, he found that the new surface exceeded the hype...
"This is incredible. This is awesome," said Deering, President of the Braves youth football organization. "The kids actually came out for the first time on it today, loved it. Loved the feel of it. It's basically like real grass, too. Safety wise the kids are loving it. We love it."
When complete, the $4 million Greater Boca Raton Beach and Park District project that began in March will create three new turf fields for community use in place of what previously were natural turf fields.
The new turf fields require less maintenance, affording more time for play. And the new drainage system underneath the fields eliminates the need to cancel games because of soggy fields.
Two of the multi-purpose fields are already complete, with the third scheduled to open by the end of the month. Fields will have permanent lines for football, lacrosse and soccer, but can be used for most any sport that requires a field.
...