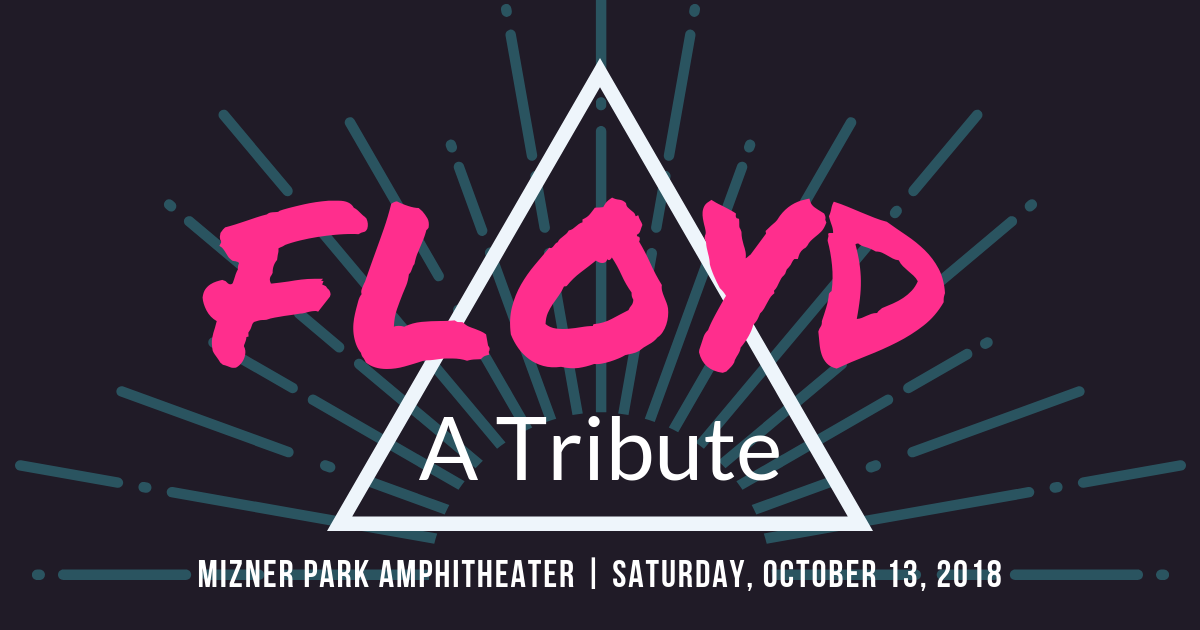 On Saturday, October 13, 2018, FLOYD A Tribute will take the stage at Mizner Park Amphitheater, bringing the ultimate Pink Floyd experience right here to Downtown Boca Raton. Presented by Endless River Productions in conjunction with SeaSide Music Management and Inside MusiCast, this 90-minute show provides Floyd fans of all ages an incredible opportunity to relive the creative musical and artistic genius of Pink Floyd's 50 year groundbreaking musical career.
Often hailed as the most authentic tribute to Pink Floyd in the U.S., Floyd A Tribute delivers precisely executed renditions of some of the iconic progressive rock band's signature songs. The 10-member band fully captures all of the dramatic musical elements which were the foundation of Pink Floyd's distinctive sound, including the energetic lead vocals, the signature vocal harmonies, the artful blend of multiple guitarists, the orchestral quality provided by two keyboardists, the punctuating sounds of the solo saxophone, and the solid percussion and bass rhythm section which underlies each of the complex musical compositions. In addition to the perfectly executed musical and vocal techniques of the band, the production is accompanied by a mind-blowing laser light show to enhance the overall musical performance. The light show is complete with multiple computer synchronized lighting fixtures, including multiple laser light displays and a wall of colorful video to compliment each musical sequence.
Mizner Park Amphitheater is located at 590 Plaza Real, Boca Raton, FL 33432. Doors open at...