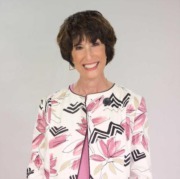 Sue Fein Holtz has been a pillar of consistency in her 15+ year career as a South Florida Realtor. Originally from Philadelphia, Sue enjoyed a rewarding career as an elementary school principal, reading supervisor, and curriculum developer, putting her on the front of managing a large and diverse group of children, families, and teachers – a skill that she would proudly attune to her current occupation.
Sue's energy, positive attitude, resourcefulness, and attention to detail have permeated from one career to the next, her aptitudes translating perfectly from one Open House to another. Her standard of ethics, communication, and her unrelenting drive to succeed have all been part of what is now a successful career in Real Estate.
In July 2022, Sue took her talents to the prestigious Champagne & Parisi Real Estate, where she looks to reunite with old colleagues and forge new relationships that will only benefit the many buyers and sellers looking to navigate this ever-changing, often nerve-wracking Real Estate Market.
Sue is a proud resident of Mizner Country Club in Delray Beach but has never given up her love of her hometown teams – the Phillies, Flyers, 76ers, and Eagles.
Featured Searches
BoCa Raton Market Stats
Pricing trends, average days on market,
and more, updated every day.
View All stats
What's My Home's Value?
Our professional analysis includes data
on recent sales and current market trends.
Find Out Now