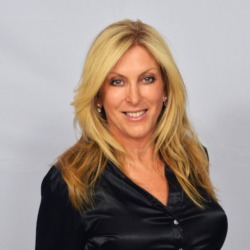 Testimonials
Shari listens to what I needed in order to to make a my decision about buying my property. She provides extensive understanding of the local market in addition to alternative ideas and information without asking for that additional information . She is Client focused and put my needs before her own. She recommended ideas on making sure I would be completely satisfied. Super agent .
Alan, left feedback 1 months ago
Shari Orland can be trusted in all phases of the real estate purchase and selling responsibilities. She has extreme knowledge in every facet. She was very thorough and easy to work with as well as her partner. Her understanding of the area and it's special Eccentricities was invaluable. Don't hesitate to use her.
Susan Jones, left feedback 3 months ago
Because this happened during the COVID-19 pandemic lockdown, this was an especially tricky time to sell a property. Although we had mostly emptied it out, because we, the owners, live far away and could not travel to Boca, Shari Orland and Alfredo Ruiz were unbelievably helpful, going above and beyond to finish preparing it for sale. They volunteered to arrange for charity pick-ups, hauling away furniture and other belongings, and getting the property ready to show. Honestly, Shari and Alfredo did an enormous amount of work and they did it with no complaints or issues. It was really a heroic effort getting the unit ready under difficult conditions. Then they did a wonderful job staging the condo with just the right touches to make it look terrific. To top it all off, their advertising was spot on, including great photos and even an aerial drone photographer of the building, which really showed it off beautifully. I am sure this contributed to attracting buyers to OUR unit even though others were also for sale in the same complex. Then when it came to working with potential buyers, Shari and Alfredo again went above and beyond. I truly believe it was their personal touch that sealed the deal. Alfredo even spoke the native language of the buyer and made her feel completely welcome and comfortable in the condo. I had heard that Shari Orland and the company she works for, Champagne and Parisi Real Estate were consummate professionals who have a depth of knowledge about the Boca Raton/ West Palm area. I know people who have dealt with them to be very happy with their level of service, professionalism and communication as well as getting a good price for their properties. I just cannot say enough about how much we appreciate the help Shari Orland gave us throughout the process of preparing and selling our condo. I don't know how she stays so polite, approachable, and always reachable in a business like this. She went above and beyond in all her dealings with us, helping us navigate the process with ease at every turn. Shari is so hard working, and even helped us empty out the condo and gave us expert advice not just about sales but also about staging and pricing the unit properly. She is a great mix of optimist and realist and was in constant communication so we always knew where we were in the process. She also guided us through all of the negotiations and even helped us overcome some last minute possible glitches. Shari also understands the confusing world of condo rules and condo boards and helped us avoid possible landmines there. I would recommend her highly! We got excellent service overall from the Champagne and Parisi Real Estate office and all our questions were answered, but Shari's colleague, Alfredo Ruiz was especially amazing. He was instrumental in helping us get the condo ready for staging and sale given we were unable to be on site because of the COVID-19 pandemic lockdown. He really took charge of getting the unit ready, and spent a lot of time working on our sale process. In addition, Alfredo was a terrific salesperson when it came to meeting with potential buyers. I think his warm personality and ability to speak Italian to the woman who ended up purchasing our unit really helped her feel at home and willing to consider the property. He was always available to show the unit or be there to let in workers or cleaners. I am so impressed by his work ethic and how much he helped us during this whole process. It was also SO important that Alfredo, Shari and their office helped us expedite all of the paperwork from the buyer and also from the condo associations so that we could close on time. I can't thank him and all of them enough. This was a really difficult circumstance because we could not travel to help with any of the arrangements, or meetings for the sale of this condo because of the pandemic. It was also an emotional situation because we were selling the place of my parent who had recently passed away. Honestly, Shari Orland and Alfredo Ruiz made the process so smooth and were so very helpful and kind in all aspects that what could have been a nightmare was instead quite easy. In the process I think the buyer will also be very happy with the unit and the building. It was a win-win-win!
Beth from Minnesota -seller of a Boca Raton, FL condo, left feedback 4 months ago
More Testimonials
Featured Searches
BoCa Raton Market Stats
Pricing trends, average days on market,
and more, updated every day.
View All stats
What's My Home's Value?
Our professional analysis includes data
on recent sales and current market trends.
Find Out Now