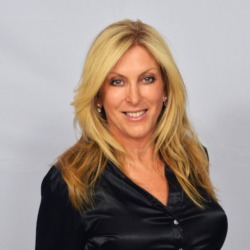 Testimonials
Shari, handle the purchase of my home with perfection. I used 3 realtor's before meeting Shari and was able to purchase a home. Great job Shari.
Fred Garrett Delray Beach, Florida, left feedback 6 months ago
When I decided to buy a house in Florida I did not know where to start. I was referred by a family member to Shari Orland. From the very first conversation over the phone I got a comforting feeling, I was in great hands. Shari was very knowledgeable of the different areas in FL and helped guide me in finding the right home. Throughout the home buying process she worked hard to make things go as smoothly as possible until closing and was very responsive and patient with all my questions as first-time homebuyer. Shari was top notch and really amazing, she made me feel comfortable by supporting me until the very end. She was very professional and personable, she guided me through every detail and kept me posted throughout. I couldn't be happier with how everything turned out and I highly recommend Shari to anyone. The best real estate agent in state of Florida!
Alena, Delray Beach FL, left feedback 9 months ago
Shari Orland is a true professional. Despite a personal relationship she was able to maintain a business relationship and I felt I could speak freely. She was very patient, willing to go the extra mile and she really cares!
Joshua Adler, left feedback on 9/2/2021
More Testimonials
Featured Searches
BoCa Raton Market Stats
Pricing trends, average days on market,
and more, updated every day.
View All stats
What's My Home's Value?
Our professional analysis includes data
on recent sales and current market trends.
Find Out Now