Michael P Catino, PA
IRES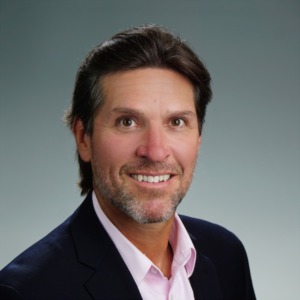 Michael Catino - Top Producing Realtor, Champagne & Parisi Real Estate
One of Florida's Top Producing Realtors, Michael has been in the Top one percent of all Realtors nationwide. Most recently, he was named among the TOP 100 agents and was ranked the number one individual agent in the State of Florida. A well-respected third-generation Realtor with more than three decades of business experience, Michael serves a discerning clientele in the Tri-County Area. He excels in the vital areas of market knowledge, customized property-specific marketing, and market-ready preparation as well as negotiation and complex contracts. For the past 6 years, Michael has plied his trade at Champagne & Parisi Real Estate, a firm with the prestige deserving of his talents, and the technological support to back his fast-paced workflow.
Michael attributes his success not only to his business acumen but also to his focus on the client and his no-drama transactions. Michael believes an upfront honest full disclosure approach is what makes his transactions close and earns repeat business. He is continually commended by clients and colleagues alike for his work ethic and high level of professionalism and integrity. Having that stellar reputation and relationship with agents and brokers is one of Michaels's true advantages as a Realtor. Michael displays a calmness with every transaction that settles nerves and ensures that even the highest-value deals are met with comfort, trust, and security.
Michael has opened, operated, and sold some of Florida's successful restaurants. Along with his real estate experience and knowledge, he brings a wealth of significant construction expertise to the table as well. His extensive construction knowledge has been gained working with outstanding contractors and coordinating and overseeing all aspects of the building process from basic remodeling to major renovation and reconstruction projects, both for residential and commercial projects.
Testimonials
I have worked with Michael Catino on the purchase, sale and rental of three properties in Boca Raton over the last years. His knowledge of the area is excellent, so are his contacts to buyers and sellers. He has provided great guidance throughout the whole process and has dealt with everything in the most professional and knowledgable manner possible. I would strongly recommend working with Michael Catino for any real estate services.
Nathan Thomas, left feedback on 1/7/2021
Michael provided excellent service overall. He keeps up with price trends and is very knowledgeable about the local area and real estate in general. It was clear that he was very experienced and helped us thru the many decisions we needed to make to get this deal done. In my opinion he went over and above what I would have expected of a real estate agent.
Gibbs Gidwani, Boca Raton, left feedback on 1/7/2021
Michael was essential in helping me relocate my family in a timely and efficient manner. He was understanding of my particular family needs and went above and beyond in helping me find a home that was practical, beautiful, and within our budget. His knowledge of the local real estate market combined with his own personal experience having lived in Boca Raton for many years was paramount. He was honest and I felt that he really put his clients first in all aspects of the home buying process. I would recommend Michael to any friend or family member.
Marco Gonzalez, Boca Raton, left feedback on 8/1/2018
More Testimonials
Featured Searches
BoCa Raton Market Stats
Pricing trends, average days on market,
and more, updated every day.
View All stats
What's My Home's Value?
Our professional analysis includes data
on recent sales and current market trends.
Find Out Now