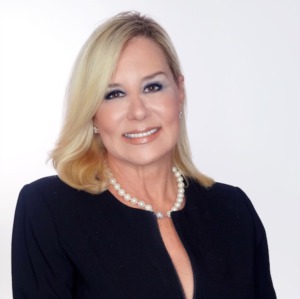 Lisa Lipsky - Lotus Resident & Luxury Realtor
Lisa Lipsky has 25+ years of experience in the Real Estate industry. Originally from New York, Lisa currently resides in the illustrious Lotus community, specializing in Boca Raton Real Estate and the surrounding areas. Her knowledge of both new construction communities and major remodeling projects is seen in every deal she makes, understanding the nuances of the state of the home as it applies to the sale.
Lisa is known for a commitment to caring for the needs and objectives of every client, as is seen through her reputation, and understanding of the process from end-to-end. Using a service provider list refined over 25 years, she has participated in numerous ground-up builds, remodels, and major developments. Lisa's hands on approach and consistently positive attitude are a perfect match for her area expertise. Thanks to her bright smile and kind personality, Lisa has built solid relationships with other Brokers and agents in the area, helping to achieve a smooth and successful transaction.
Featured Searches
BoCa Raton Market Stats
Pricing trends, average days on market,
and more, updated every day.
View All stats
What's My Home's Value?
Our professional analysis includes data
on recent sales and current market trends.
Find Out Now