Jared Leshner, P.A. - HSE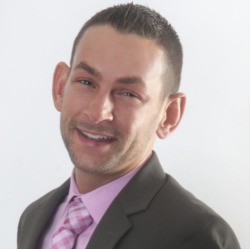 Jared Leshner - Award Winning Realtor, Champagne & Parisi Real Estate
Born and raised in Philadelphia, Jared Leshner relocated to South Florida over 10 years ago with an extensive sales and service background. Jared is a true real estate professional that matches work ethic with a kind and amicable candor. Jared's detail driven and passionate personality for real estate are his inbuilt formula for success. Jared is a true Buyer's Specialist that has worked throughout the entire Palm Beach, Broward, and Dade County region in all angles of real estate.

Jared's career in South Florida began in the New Construction arena of real estate where he worked on a large job site from groundbreaking to final completion. Jared has worked in Real Estate throughout the Boca Raton region for the past several years and has obtained a distinct niche for many of the most sought-after subregions of this illustrious city. With his lengthy knowledge of property management, construction, and real estate sales – Jared understands the industry from end-to-end. Jared's areas of specialty include Palm Beach and Broward County Resales, Waterfront and Luxury Condos, and Country Clubs.
Featured Searches
BoCa Raton Market Stats
Pricing trends, average days on market,
and more, updated every day.
View All stats
What's My Home's Value?
Our professional analysis includes data
on recent sales and current market trends.
Find Out Now