Dina Schwartz
Broker / Associate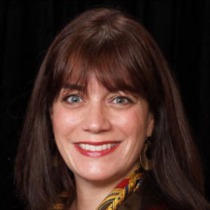 Dina Schwartz - Boca Raton Broker, Champagne & Parisi
Dina Schwartz has served her community as a professional Realtor for her entire adult life. For over 42 years, Dina has exemplified herself as a prominent buyers agent operating in high luxury and waterfront spaces, carving out a successful career between South Florida, Connecticut, and Massachusetts. Originally from Connecticut, Dina moved to South Florida in 1997 and has since grown her family to include two children and a grandchild, all raised in our South Florida environment.
Dina is passionate about her clients' needs, and honest almost to a fault, priding herself on the premise of never selling a home she wouldn't live in herself. It's this multidimensional experience matched with an empathetic outlook that ensures her clients are satisfied both financially and personally, building the reputation base that Dina has thrived upon for over 4 decades. Despite operating primarily in luxury spaces, Dina is always willing to help someone in need at any price range.
Dina's selflessness and passion for her community extend beyond real estate, where she is a noted philanthropist and historical preservationist. Dina's love for old Florida homes is shown through her annual service to the Delray Home Tour and Delray Beach Historical Society, where her knowledge of the community and skills as a licensed auctioneer shine bright. Today, Dina continues to serve as a professional and as an individual, enjoying her life on Delray Beach where she may be cruising in her one-of-a-kind Pink Electric Moke. Give her a call to see local listings in style and enjoy the breeze aboard the Pink Moke!
Featured Searches
BoCa Raton Market Stats
Pricing trends, average days on market,
and more, updated every day.
View All stats
What's My Home's Value?
Our professional analysis includes data
on recent sales and current market trends.
Find Out Now