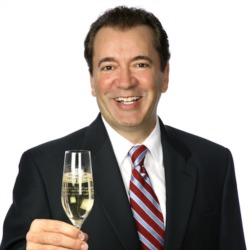 Claude Champagne - Co-Founder, Champagne & Parisi Real Estate
Claude Champagne has been a venerable name in Boca Raton Real Estate for nearly 40 years. Prior to co-founding his namesake brokerage with partner Caesar Parisi, Claude spent years building his reputation as one of the top-producing Realtors in the Boca Raton area. Originally from Quebec City, Canada, Claude emigrated to Boca Raton in 1981, where he began his life in Florida as a handyman, painter, and construction laborer, surely lending to his understanding of our home market. Claude also spent 2 years traveling the world as a cruise ship DJ, another experience that shines through his congeniality and upbeat nature.
Claude has produced over $200 million in real estate sales during his career, citing adjacent industry knowledge, experience as both an immigrant and Realtor, and his outgoing demeanor as his personal mixture for success. When not recruiting new Realtors or managing the brokerage, Claude continues to carve up the ice as a hockey player, once netting 5-goals against former Florida Panthers goalie Mark Fitzpatrick while he was an active NHL athlete. When not playing, Claude enjoys his life at the elegant Alina Residences, and local music at The Funky Biscuit nearby, all with his fiancé and fellow Champagne & Parisi Realtor, Tina.
Featured Searches
BoCa Raton Market Stats
Pricing trends, average days on market,
and more, updated every day.
View All stats
What's My Home's Value?
Our professional analysis includes data
on recent sales and current market trends.
Find Out Now