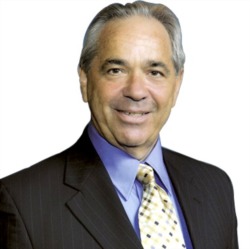 Testimonials
Arnold Jacobs was recommended highly by my parent's estate attorney. However we interviewed several brokers. We chose Arnold because he was the most knowledgeable, best prepared and his follow up was incredible Arnold was always on top of this sale. He insisted on being present for every showing, which made all the difference. In setting the price, he did his homework and in retrospect was right on target. We sold for the asking price after several competing bids. His negotiating skills got us the best price quickly. He communicated with us often and it was obvious he had our best interest in mind. I recommend Arnold Jacobs without any hesitation.
Bonnie Bowen, Boynton Beach sale., left feedback 1 months ago
Thanks Arnold for your expertise and knowledge. I would highly recommend you for people looking for RE in south Florida!
Rolando, BOYNTON Beach, left feedback 6 months ago
This is the third property I have purchase and I must say Mr Jacobs has went above and beyond to help me and my family got the house we was looking to find. He is so professional, caring and knowledgeable about real estate. Even when my wife and I were thinking about giving up during the underwriting process he went above and beyond to help us understand what the underwriter was looking for. He was always ahead of the everyone through out the process. It was for Mr Arnold Jacobs proactive efforts alongside my mortgage brokers at fairway mortgage i was able to close my loan 2 weeks before the contracted date.
Ricardo Wilson, left feedback on 5/17/2019
More Testimonials
Featured Searches
BoCa Raton Market Stats
Pricing trends, average days on market,
and more, updated every day.
View All stats
What's My Home's Value?
Our professional analysis includes data
on recent sales and current market trends.
Find Out Now