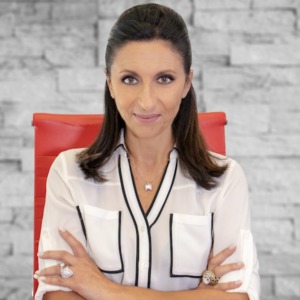 Alessandra Abis, Realtor | Champagne & parisi Real Estate
Alessandra is a Florida licensed realtor working with Champagne & Parisi Real Estate. She was recruited to the company because of her excellent reputation, expertise, high sales production and ability to speak three languages including English, Spanish and Italian. Her marketing platform includes exposing your home to her huge personal network of Buyers inside the United States and abroad, along with paid social media and print advertising. Buyers appreciate her knowledge of communities around the tri-county area and her association with the best lenders and attorneys, ensuring seamless transactions.
Originally from Italy, Alessandra began renovation and decor projects in 2003 working closely with architects on historically significant Italian apartment dwellings. After relocating to the United States in 2008 Alessandra was able to build her own portfolio of real estate investments, fixing and flipping countless residential properties. As a sophisticated investor, Alessandra is very numbers conscious and always gives her clients accurate and realistic market data, there are no surprise appraisals for Sellers and Buyer's can wholly rely on her expertise to make decisions.
Featured Searches
BoCa Raton Market Stats
Pricing trends, average days on market,
and more, updated every day.
View All stats
What's My Home's Value?
Our professional analysis includes data
on recent sales and current market trends.
Find Out Now